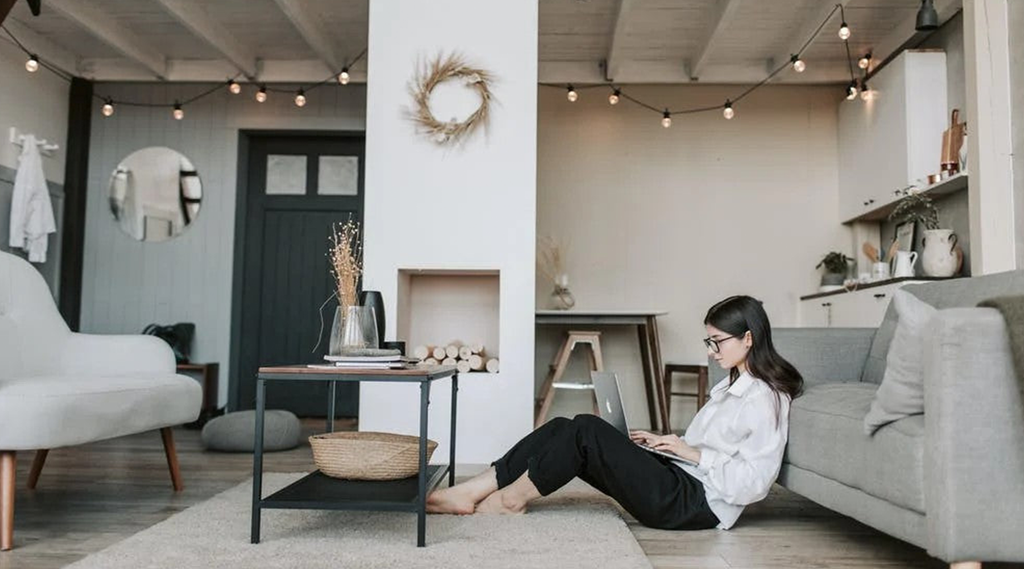 Dressing Faux Pas – What Not To Do When You're Working From Home
What comes to your mind when you hear work from home? You, lazing around in pyjamas while a  bowl of chips keeps you company between work calls. All this while you handle your laptop with oily fingers and clean your palms on your clothes when required. But, but, we all know, the reality of working from home, is way different than this scenario.
Even though most of us took working from home quite casually in the early days of the pandemic, things quickly took a serious turn once we realised this was the way of working in the near future.
Are you still in your pyjamas as you read this article? We hope not!
But if you are, well, it's time to get up and resurrect your formals; for working from home has a dress code of its own. Don't know what that is? Let us help you identify some of the faux pas you may make while working from your comfort space, your home.
Never Wear Slippers
Who doesn't like slippers at home? They are comfy, let your feet breathe and do not cause any painful blisters. Even so, they are a big NO for the days you're working from home. There is no way your boss can see your feet but in spite of that, it's best to remain professionally dressed for the 8 hours or so that you are at work (from home). You don't need to switch to heels or Oxford shoes, but a pair of ballet flats should do the trick. They are both comfortable as well as professional.
Pyjama Pants Or Shorts
Your monitor screen may only cover the top half of your body, hiding what you've worn below. But there may be instances when you need to stand, maybe for a quick presentation or to get up to take something, that's when you wouldn't want to reveal your comfy pyjamas to your boss. This comes across as unprofessional and careless, which surely can be avoided. Before you cringe about switching to formal pants, let us tell you that you can always wear comfy formals such as culottes and flared pants. They are free-flowing and comfortable and give an effortless vibe while you work.
Oversized T-shirts And Pyjama Shirts
Change your oversized comfy t-shirts into a Zip Through Blouson or a V-neck Camisole before you hop on your next Zoom call. Oversized t-shirts worn to sleep may be comfortable in bed but give off unprofessional vibes while at work (from home). Even if your work is for a few hours instead of the entire day, make an effort to switch to a clean formal top if you don't feel like donning a shirt.
Conclusion
The reason many experts, such as Professor Carolyn Mair, author of The Psychology of Fashion advise to get into professional clothes has more to do with our mindset than clothes. She says "Keeping a routine helps us maintain a sense of control and degree of normality in times when we are feeling a lack of control, which leads to stress and even anxiety,". Getting dressed up for work normally helps us go through the motions and prepare for the day ahead. Establishing a work routine, even one based out of the home than office, can sometimes free up more time and inspire productivity.