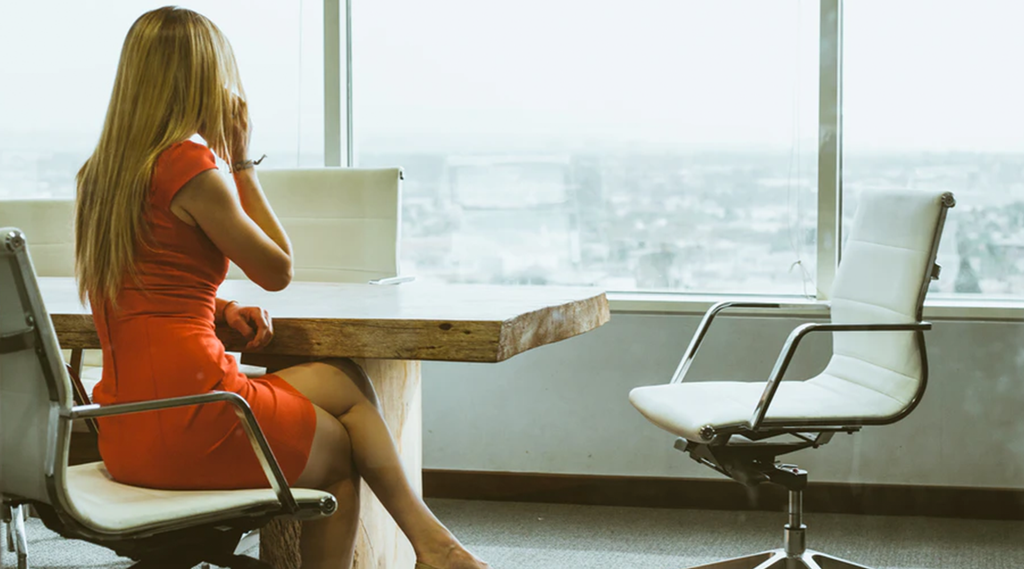 5 Formal Attire Options For Those Joining Work Post-COVID
The Covid-19 pandemic has turned the world upside down, leaving behind an array of sudden changes, both in our professional and personal life. With the advent of the "New Normal," we witnessed a massive transformation as we began working at home, in pajamas, all while sipping some Dalgona coffee.
The lockdown kicked out our habit of dressing formally and rushing to work with half our breakfast still in our hands. The lockdown also put forth the importance of us remaining conscious of the way we use consumer products. We collectively witnessed the positive impact of the lockdown on the environment around us as well as around the globe. This impact strengthened our will to be responsible when we choose fashion products as this little contribution from our end can benefit the lives of those, on a global level.
Offices have slowly begun opening their doors to employees to rejoin work. Just as an extraction follows a contraction, everything will eventually bounce back to the way it was in the pre-pandemic era. The work from home concept might fade away like the #UntilTomorrowChallenge.
With offices and other workplaces opening up, people are slowly shedding their pajamas to slip into formals.Additionally, we have also witnessed a change in how our attires are created. Today, clothing retailers are taking deliberate steps towards creating environmentally friendly clothes, leading to the rise in conscious or responsible fashion. After all, it's time we dress up in a conscious fashion rather than just remaining fashion conscious.
If you are wondering which conscious fashion office outfits you should opt for, relax, and let us come to your rescue.
1. Classic Chinos With A Button-Down Shirt
Bottom wear need not be boring always! Take chinos, for example. Finely crafted with pure cotton, chinos from Zest makes you feel comfortable even on days that you will be overworking. A hectic office day can be exhausting. So why not dress up in style and feel comfortable at the same time? Twin up your classic chinos with a classic button-down stripe shirt that never goes out of style and makes you feel alleviated. Pick from minimalistic shades like black, grey, or camel to make a combination that perfectly balances your work moods. 
2. Wrap-Around Skirts With A Frilled Blouse
A wrap-around skirt is the eternal fresh face of women's fashion. Even the most subtle style tweaks made to this is enough to make you stand out in the crowd. What's even better is that a wrap-around skirt complements every body type. Pair up this skirt with an immaculate frilled blouse, and voila! You have a match made in heaven. Try this combination to make you feel super confident as you go about doing your tasks at work.
3. Paper Bag Waist Culottes With A Camisole Top
No wardrobe could be deemed complete without a few great camisole tops that enhance your bold personality. Camisole tops are a must-have for every professional as they add a little oomph to the otherwise bland office attire. Want your attire to be more voguish? Paper Bag Waist Culottes are hands down the best answer to it. A throwback to the beloved 80's, the paper bag waist trend has been reigning high for a while now. Partake in this trend by pairing an eclectic and versatile paper bag waist culottes with a camisole top. With a flattering cut and fall, these culottes are made for your 9-5 office look! 
4. Basic Trousers With Checkered Shirt
Checkered shirts are the evergreen fashion trend in a gentleman's world. A checkered shirt on a pair of trousers is the classic look of a working professional. Just a blend of basic trousers with this shirt will be enough to speak volumes on your style statement at work. 
5. Overlapped Front Dress
You can have anything you want in life if you dress for it. That's the feeling you get when you don this attire to work. Nothing can go wrong with a classic overlapped front dress, apart from the fact that you will find ownself peeping into a mirror numerous times. Still looking for an ideal work fit that will add charm to your personality & give you the freedom to express through your fashion? Relax for your search ends right here with this flawless dress.
Conclusion
Going back to work in your formal attire, leaving your comfy pajamas behind may seem like a chore that you hate to do. However, with fashion experiences such as those at Zest, you can look good and feel comfortable all day long. After all, what's more fun than wearing a unique outfit that reflects your confidence & fits perfectly in the work environment.