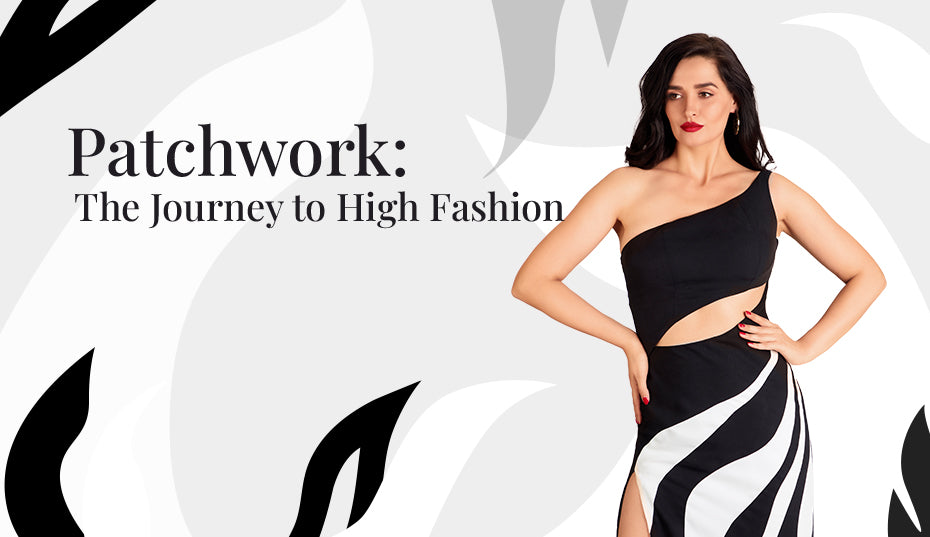 Patchwork: From A Sustaining Fix To High Fashion
Remember when your clothes would tear in places that were just impossible to stitch and your mother or grandmother would come up with a quick fix by adding a patch of a piece of fabric giving new life to that item of clothing? 
Patchwork finds its origins in those quick fixes. An easy solution to make clothes last longer and look new. But, what was once a common man's go-to when it came to giving their wardrobe a revamp, has now become a coveted style doing the rounds of fashion power houses around the world. 
But, this worldwide phenomenon that has been gaining popularity even in a much younger generation, the fashion trend first found its foothold about 5,000 years ago, representing various cultures throughout history – predominantly, it can be traced back to ancient China and Egypt, where patchwork fabrics were used to make robes, tapestry around tombs and quilts among other clothing items.
Patchwork clothing has also been a part of South Asian history with origins in Sindh, Balochistan, southern Punjab and Rajasthan among other regions. A certain type of quilt called ralli can still be found in these regions to date.
But a regal history doesn't always equate to a higher standing – patchwork styles were initially considered to be a sign of poverty, being an inexpensive, sustainable solution to make old clothing last longer, often using scraps of fabrics to sew together a decent attire. 
However, nothing lasts forever. The inferior outlook towards the concept of patchwork started changing around the 18th century, when the style advanced due to technological and industrial changes in textile manufacturing.
This practice also prevailed during World War II, as clothing rations were a common thing in some European nations, along with items like food and fuel. The rationing of fabric and clothing lasted for almost a decade, from 1941 to 1949.  
It wasn't until another decade passed that patchwork gained momentum as the preferred street fashion in the 1960s. 
READ MORE: Patchwork - The ultimate fashion choice
Some would even credit the hippie culture to mark the popularisation of patchwork in mainstream fashion. With a goal to abandon the western capitalist culture, a bohemian style of clothing inspired by blending gypsy scarves, Indian designs, geometrical motifs, Moroccan and Turkish kaftans, etc. started gaining popularity.
Due to this fashion revolution, even high street fashion today is taking inspiration and adding their own spin to patchwork. 
A love for vintage clothing, combined with an increased sense of awareness regarding one's fashion choices has put patchwork back in the league of outstanding design styles. 
And that's how, Zest Mélange's Patchwork Collection was birthed – with a need to curate unique pieces, inspired and derived from nature, to give our customers a channel to express themselves through their clothes, and be a part of such a pivotal chapter in the history of fashion.
Browse the collection at
www.zestmelange.com
and add an iconic statement piece to your wardrobe.