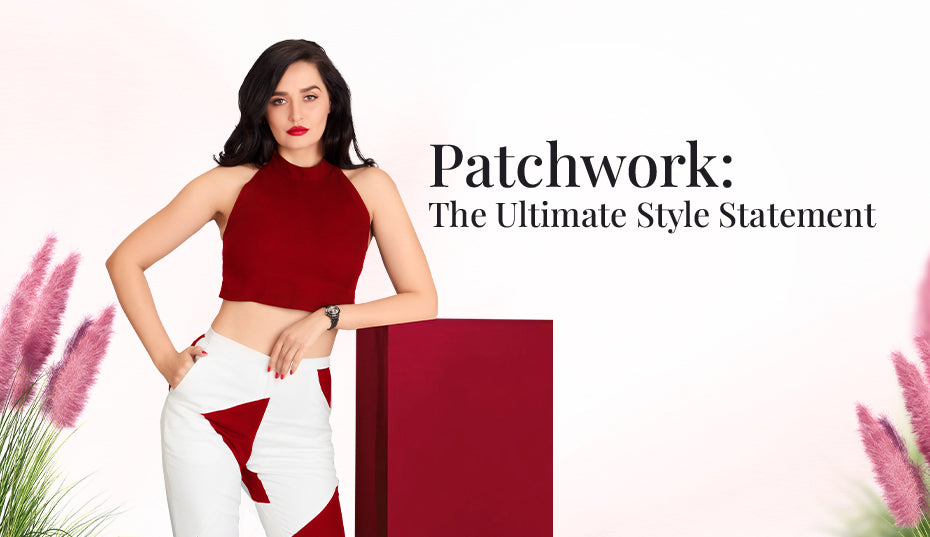 Patchwork: The Ultimate Fashion Choice
There are too many things in this world that wield the power to move mountains, shake the core of the earth and then some. Fashion is one of them. 
All it takes is one trend and we see a global movement that is so much more than just the clothes that encompass it. For centuries, fashion has been a medium for people to express themselves, turning an outfit into a peek behind the curtain of personalities and more. 
So, while it may seem like what you are wearing is something you got simply because it's in vogue, it can still hold a lot of value in the grand scheme of things – and patchwork is one such moment that started from the bottom but is now found, front and centre, in fashion boutiques and pop-up stores all over the world.
Seeing how there has been a surge of 'Insta models' donning patchwork outfits, you might mistake it for just another trend; but we're here to explain exactly why patchwork holds more significance than just being a seasonal collection. 
If you look up the history of patchwork, you'll realise that it has always been prevalent in various cultures in different forms, and continues to transform into a myriad of concepts, depending on the wearer.
From being an efficient fix for making clothes that last longer, or a trademark of artistic expression to becoming the embodiment of high fashion and unique, showstopper statement pieces, the patchwork trend has now spread through the masses as a go-to choice of style. Whatever the reasons might've been for the rise of patchwork in the past, the newest one might just be the most convincing one of them all – sustainability.
During the COVID-19 pandemic, the patchwork trend picked up as a means to upcycle vintage fabrics and turn them into fashionable garments. 
As it became popular in a time where people collectively feared uncertainty and, in turn, felt a sense of responsibility towards future generations, it continued to prevail. And now, even in 2023, patchwork is more deeply rooted in streetwear fashion than ever before. 
Besides upcycling, owning something uniquely yours has to be one of the top selling points of patchwork as no two items, even in a single collection, can be the same. As it is a practice of sewing different kinds of fabrics together to make a single garment, it requires patience and skills to make the pieces work well together. 
We at Zest Mélange, too, have been inspired by the tidal wave of inspiring fashionistas to up their game by the means of our Patchwork Collection – an exclusive collection, inspired by nature, curated with care and earth-friendly fabrics, to provide a channel to fashionistas to own their individuality and express it with style. 
You can browse the collection at
www.zestmelange.com
and narrate your own story through patchwork.