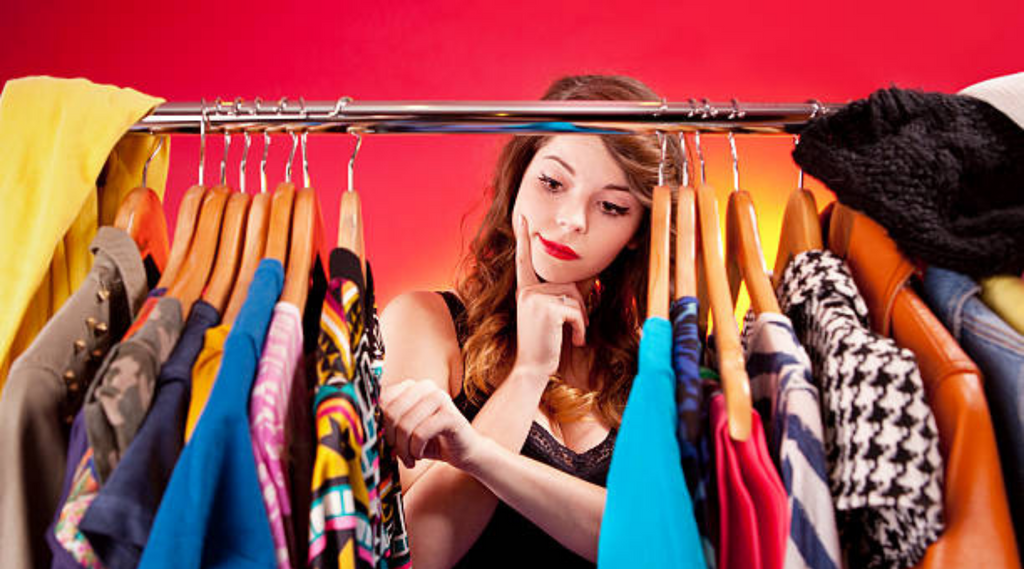 Your Fashion Choices Do Influence People's Opinions About You
Have you witnessed rehearsal rounds in a theatrical play? Drama theatres have what's popularly called 'dress rehearsals in the final developmental stages of their play. Each actor in this round is expected to dress up as their character. They put on costumes and props that display non-verbal cues about their characters to the audience. But why do actors dress up in such a peculiar fashion?  Actors wear costumes or clothes that can help viewers understand their characters better. What does this say about clothes, then? Are they simply a piece of fabric or something more than that? 
Experts like Mary Ellen Roach and Joanne B.Eicher believed that our attire is an essential way to reveal our identity. Imagine Harley Quinn without her red-blue sparkly outfit or Holly Golightly without her iconic black gown. Would they be as epic as they are now? They certainly wouldn't.  Furthermore, clothes can make or break your mood. 
What you wear is a reflection of how you feel. This is precisely why it's important to choose premium women's clothing brands like Zest Mélange that speak to your soul, making you feel good in all that you wear.  They offer a wide variety of premium dresses for women and trendy men's clothing that are complete with intricate clothing designs. They hold expertise in fashioning your look with the finest natural material, excellence of craftsmanship and international designs which uplifts your mood while boosting the overall confidence and giving you the skin- deep feelings of comfort. The eco-friendly stylish shirts for men will give you a sense of comfort and relief because they instill the confidence that your fashion choices were pro-environment as they were all natural not synthetic at all. 
But do clothes have the power to influence people's opinion of you? Let's look!
Displays Your Personality  
Most often, people form perceptions of you depending on the kind of outfit your wear. Celebrities like Meryl Streep and Viola Davis are seen as Hollywood triumphant who hold extreme grace and class in their red-carpet gowns. On the other hand, Emma Watson and Leonardo DiCaprio are perceived as revolutionary artists who consciously prioritize eco-friendly fashionable wear over everything else. Simultaneously, the Hadid and Jenner sisters are a classic example of the American street fashion styles with hoop earrings, bell-bottoms, crop tops and oxford lace up Shoes. In a more professional setting, a ruffle shirt with a pencil skirt can make you look confident to your peers and seniors in your office meetings, not just for their design. Whereas a camisole top tucked into a box-pleated premium skirt could give off a carefree personality of you for a brunch date, more so if the material used in these outfits were natural and Earth Friendly.
Displays the Beliefs You Stand For 
Your clothes can speak volumes about the things you believe in. You may have noticed how the 'rainbow' symbolizes the LGBTQ community. Or how the color' black' was the symbolic representation of the 'Black Lives Matter protest. Folks in such protests either wore clothes or carried accessories that depicted their community's symbol. This is because such intricate clothing designs help you display the world the beliefs you stand by.  
Showcases Your Identity
Your outfit is the most common, visually intriguing, and expressive way to convey your identity.  With the ever-changing societal folds in today's time, one's gender and sexuality find newer ways to make a stand for themselves. Clothes, too, are a big part of such a revolution. Gone are the days when clothes were only differentiated as male and female. Today, we have men like Harry Styles perfectly donning a premium skirt and a pair of heels to emphasize the genderfluidity of clothes and various female celebrities rocking the look of chinos for men. On the other hand, actors like Dia Mirza prefer biodegradable fashion wear. Such examples prove that your clothes are an integral part of who you are. This bypasses the common notion of clothes being just fabric pieces.  
Conclusion
The clothes you wear can leave a profound impact on people's minds, even at a subconscious level.  Your outfit can sometimes speak volumes of your inner self, which even words fail to express.  You can put on eco-friendly and trendy men's clothing or explore premium women's clothing from
Zest Mélange
with intricate clothing designs that allow you to infuse the confidence of being responsible today and tomorrow. Such a kind of Fashionizing helps you to stay happier, more jubilant and love yourself better. The goal is not only to look glamorous but also to feel the same by consciously choosing sustainable fashion.