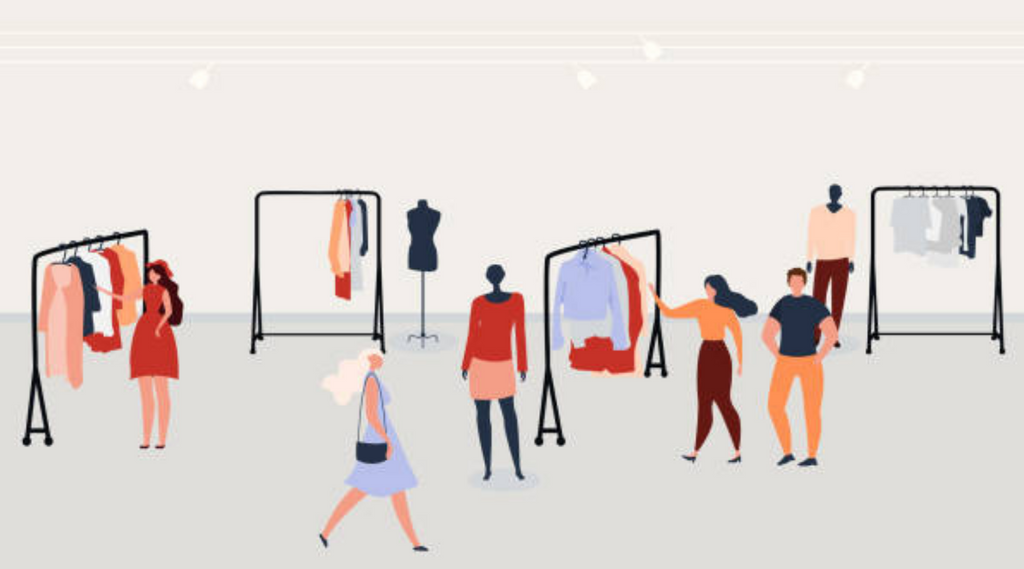 3 Ways in Which Our Fashion Choices Can Influence Our Feelings
How many of us have woken from bed in a bad mood only to feel better once we are dressed? You may smile reading this statement, for this has happened to many, if not few. Premium dresses have the power to influence and regulate our mood. You may pick up clothes that suit your mood without even realizing when dressing in front of the mirror. Studies by ResearchGate show that your emotions can be highly affected by your choice of outfits. So, the next time you feel sad, try wearing a bright colored blouse, to uplift your mood! 
If you aren't too sure of which brand can make you feel on top of the world, go for brands like Zest Mélange. With their massive collection of eco-friendly fashion wears with intricate clothing designs, you will be charmed into their mood-lifting fashioning products. Their commitment to high-quality natural material creates biodegradable fashion wear, which holds the prowess to make heads turn when you enter a room.  
Are you still curious about how fashion can affect the way we feel? Let's spill it for you.
You Feel Powerful
A study published in Social Psychological, and Personality Science speaks about the concept of 'Power Tie'. Researchers of this study asked a group of people to complete a series of five experiments that challenged their cognitive processing abilities. Among the participants, a few people were dressed for the part, whereas others were plainly dressed. At the end of this experiment, the results displayed that those dressed in Luxury Designer Menswear felt significantly more powerful and in charge of the situation than their plain dressed peers. Therefore, it's advised to wear neat and crisp formals in interviews or client meetings. Some classic examples of this attire include a classic button-down shirt tucked in a pair of chinos. Putting on confident and powerful looking Stylish Clothes for Men can shoo even your nervousness away!  
Amps Up Your Personality 
Did you know that clothes can not only make you look smart but act in the same manner as well?  No, no, you don't need to read that again, for you have read it right! A study published in the 'Journal of Experimental Social Psychology shows that people tend to act smarter when dressed up in outfits associated with intelligence. This is particularly true for uniforms like the ones worn by a doctor or a pilot. Researchers of this study asked a group of people (none of whom were doctors) to perform a series of complex tasks. Few of them were asked to wear a lab coat while the rest performed the tasks without it. It was observed that those performing in lab coats made 
significantly fewer mistakes than those not wearing one. This explains how Premium Clothing for Women or men can add to an individual's intelligence.  
Makes You Feel Better About Yourself
Fashion psychologist Karen Pine of the University of Hertfordshire elucidates in her book 'Mind What You Wear' about the powerful links between our emotional state and our clothing choices.  Her book talks about the extensive research she has conducted on the topic. In an interview with MailOnline, she professes, "We know our clothes affect other people's impressions of us. Now research shows what we wear affects us too. Putting on different clothes creates different thoughts and mental processes. Clothes can change our mood and thoughts". Most times, we wear clothes that suit our mood, but you might want to reverse the roles here and see how it plays out for you.  You can browse for Premium Clothing Online and opt for bright and colorful outfits such as an orange overlapped front dress when feeling low and unhappy. Such luxury clothing with intricate designs can uplift your mood and make you love yourself more.) 
Conclusion
As much as your moods and emotions affect your clothing styles, the opposite is also quite true.  Your clothes have the power to direct your emotions. They can either make or break your mood.  Conscious brands like Zest Mélange offer a wide variety of eco-friendly
Luxury Dresses Online
. Their biodegradable wear
is highly fashioned in the finest quality craftsmanship, which can smoothen your distressed soul and uplift your self-esteem.