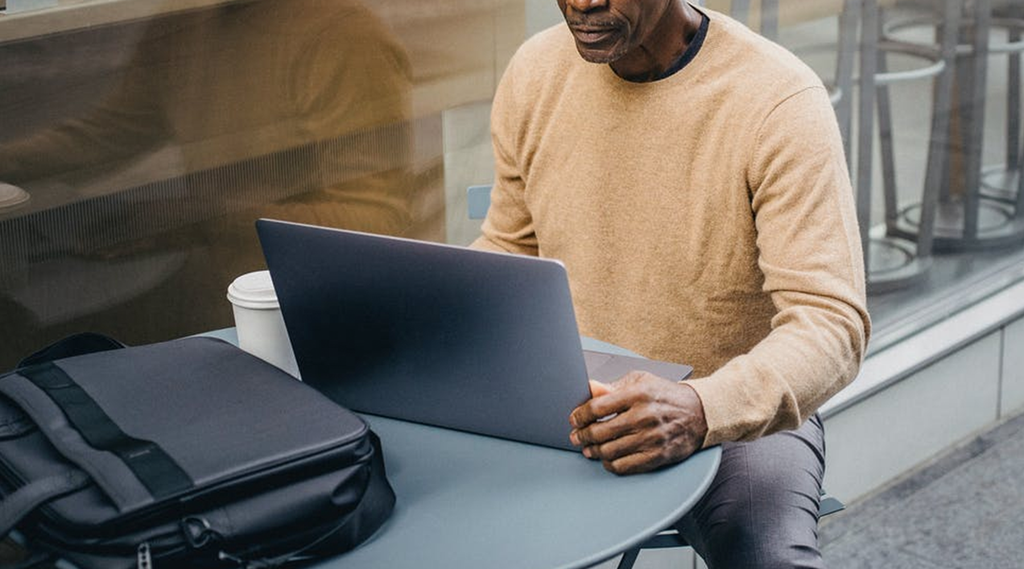 5 Ways To Dress For A Lasting Impression On An Online/Zoom Interview
Walt Rogers once said, "You never get a second chance to make your first impression twice". This is especially true in the case of a job interview. Remember attending a job interview in the pre-pandemic era?  You will surely be able to recall the nervousness of finding the right outfit that would leave a lasting impression on your interviewers.
Today, in the post-pandemic period, job interviews are being conducted on Zoom and other online platforms. Many may believe that this is an excellent time to ditch formal clothes and mannerisms, but you couldn't be more wrong. Why? In an in-person interview, a great outfit is just one part of making a lasting impression. You can complement it with great presence, warm body language, and a professional way of conducting yourself throughout the interview.
So how then would you capture the attention of your interviewers on screen? Read on to know how.
Wear The Complete Set Of Clothes
Working from home means that most of us are in front of our screens while trying to look professional with our well ironed shirts but don't bother with pants. As the screen camera only focuses on the top half of the body, most of us conveniently skip our trousers unless necessary.
It is advisable to leave this habit out of your interview meeting room. A complete look of a crisp shirt on formal pants sets the work mode on and makes you feel ready to take on the interview. So, wear pants, even if the employer can't see them. Men can wear a white crisp detachable collared shirt on navy blue formal pants whereas women can wear a white top on paperbag waist culottes to complete the look.
Dress Up As You Would For An In-Person Interview
It is easy to let the home vibes get to you where you do not want to get out of your pyjamas even for an interview. But it is only appropriate to dress up for a virtual interview like you would for an in-person one. The prime reason for this is that it will get you in the frame of mind of an interview. Wear formal business clothes as that is the preferred choice of clothes. Nothing that is too bright or flashy as this leads the attention of you to your clothes. Remember that YOU are the main event during an interview. You don't want any distractions, including your clothes.
Culturally Appropriate
Everyone researches on the company before actually interviewing for one. Ensure that you also keep yourself updated on the work culture being followed at the organization. Some organizations prefer formal attire while others prefer wearing casuals every day of the week. Take clues from the company website to understand the company culture and dress accordingly to the culture being followed at the company.
Plain Clothes
Yes, that's right. Choose only plain clothes that are void of designs or patterns of any kind. Video Interview call feeds could get fuzzy sometimes, thanks to all the buffering issues. Consider wearing a solid colour or if you absolutely want to add some patterns, be minimalistic about it.
Keep things simple and neutral where colours are concerned, as most employers do not fancy loud colours. A crisp oxford white shirt or beige coloured classic button down shirt should be appropriate to don for online interviews as it doesn't play with the video and you can be clearly visible to the interviewer as well.
Minimalistic Accessories
Accessories accentuate the clothes that you wear, ladies that's a given. However, too many accessories can take the attention off you to the things that you've worn, and we don't want that. Jewellery, if you must wear it, should not be so large that they are noticeable. It would be good if you could adorn a small pair of diamond studs in your earlobes to give a more professional look. Women can wear diamond band rings in their fingers. You can also tie a scarf around your neck if it suits the outfit.
Hair, Shoes, Makeup, The Works….
The last thing that you need to take care of is the way that you have styled your hair, amount of makeup you've applied and shoes that you've worn. Shoes, really? Yes, shoes. Why? If you want to feel professional, it is essential that you look like one. Try this the next time you dress up. Wear your shoes and walk around the house. You will notice the change in your appearance and the way you carry yourself instantly. Stick to a lighter makeup routine to give your face a cleaner look.  Tie up your hair in a simple bun to complete the look.
Conclusion
The pandemic has changed the way we work. This is the New Normal, where meetings, interviews, hires and termination all happen within the safety of your home on the small screen that you are currently using to read this article. With the world moving to conduct businesses on laptops, impressions need to be made within a space of 15.6 inches that a 1000 sq. ft room. They say how you present yourself is how the front person view's you. So how are you displaying yourself?