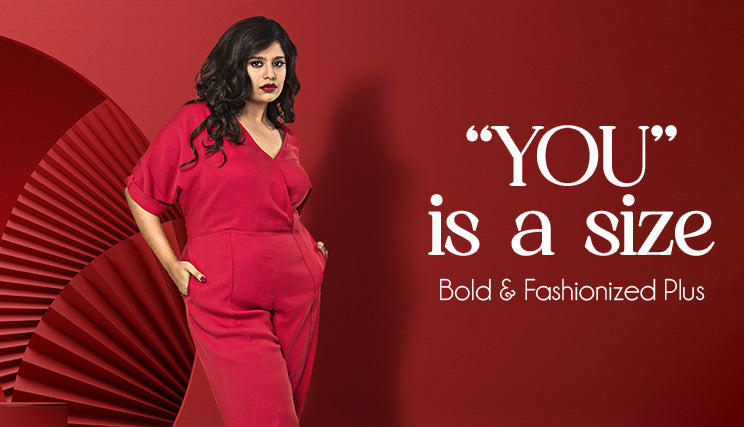 A Guide to Social Media Trends for Plus-sized Fashion
Social media is unstoppable. When something goes viral, it creates a massive buzz and everyone partakes in it, one way or another.
The general public is exposed to, and follows these trends. One such trend doing rounds on social media is fashion trends.
With such fast-moving trending clothes, it's hard to keep track of when something is in style and when it turns into something outdated that no longer has traction around its hashtags.
Whichever trend you decide to adopt into your everyday style, it is important that it brings out your individuality.
Social media has been a blessing, especially when it comes to diversity in fashion. Due to widespread acceptance of the body positivity movement in recent years, the styles available for women who don't fit the size zero category have increased rapidly.
Although there are many options available, it is important to dress as per one's body type and comfort.
Here's are a few fashion trends that have transformed the way plus-size fashion has been perceived on social media and outside:
You can never miss with this one! Be it tops or dresses, anything under this category is godsent. Pick items that fit your body in a flattering manner and choose the ones that flow as per your body type.
Pencil skirts are made for your curves. Finding the perfect skirt can be a game changer as it can go with almost every single top in your closet. A good pencil skirt can go well with shirts, blazers, turtlenecks, crop tops, etc.— you name it, and pencil skirts deliver!
Wrap-arounds often highlight the silhouette of your figure. Clothes under this category give your body an hourglass illusion. As the name suggests, wrap-around dresses, shirts and tops hug your body in the right places to flatter your body and make you look good, every single time.
While crop tops were all the rage in the 70s and 80s, they've made a splash once again, finding their way back into mainstream fashion trends. Many believe crop tops can only be rocked by women whose bodies suit the sample size, they're quite versatile and go well with straight pants, denim jeans, shorts and skirts. Finish off the look with an oversized jacket or a bomber, and you're sorted!
Another popular 70s trend that's making a comeback is the halter neck. Halter necks highlight your shoulders and add a delicate look to them. To give you that overload of 70s fashion, you can pair a halter neck top with bell bottoms that'll bring out your inner dancing queen.
We believe that a woman can rock anything if she wears it with confidence. And, although plus-sized fashion has been gaining ground in the last few years, we have a long way to go before fashion is truly inclusive, size no bar.
There's a popular school of thought in fashion - "You are not supposed to fit into clothes. Your clothes are supposed to fit you."
That's why Zest Mélange's Bold & Fashionized Plus collection aims to encourage more women to dress up in clothes that have been tailored to fit them and not the other way around.