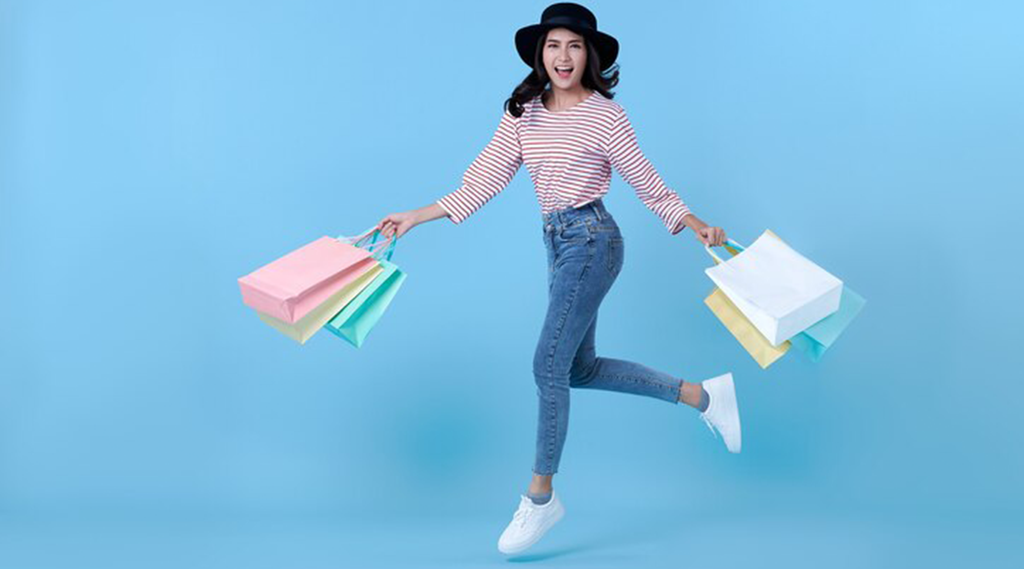 How Fashionizing Helps Mental Health by Introducing Vibrancy and Boosting Self Esteem
Do you remember how Serena van der Woodsen from the Gossip Girls would overcome any distress in her life? She would do it by shopping. To be more precise, her ability to experiment with her clothes allowed her to be relieved of any emotional pain. She carried herself so confidently in her clothes that she soon became one of the most charismatic characters we yearned to be. But that was reel life. Coming back to our real life, we can channel our mental well-being through fashion therapy.  
So, what exactly is fashion therapy? Well, therapy of any kind is primarily a non-judgmental space where you can reflect upon your thoughts, emotions, and actions, and privately work on them to better yourself. When you infuse fashion as a means to spill your ugliest thoughts and emotions while also working through them to build a healthier emotional coping mechanism, it's termed fashion therapy. Fashion therapy isn't an alternative to professional therapy sessions. The only parallelism between the two is that they both provide you with a safe space to be your vulnerable self. 
A great way to do your own little fashion therapy is to choose from premium women's dresses from luxury brands such as Zest Mélange that specialize in fashioning with happiness and positivity of natural elements of life to promote mental well-being. They hold expertise in fashioning us with comfortable and stylish clothes by providing us with a collection of premium women tops and stylish clothes for men with intricate and extraordinary craftsmanship that are both stylish and easy-breezy.  
If you're still wondering how fashion can soothe your mental health, leave those worries to rest, for we've got you covered! Let us quickly dive in... 
Fashion Stimulates Your Creativity 
Often, we stick to one type or style of clothing when it comes to fashion. We don't experiment enough with our fashion choices. It's either the same old cuts and patterns or the one color that we are comfortable wearing. Whether we do it intentionally or not, it can be boring and distressing beyond a certain point. We end up feeling like we are stuck in a rut of monotony. We look at 
ourselves in the mirror and find no change or vibrancy. Such boredom is real and can lead you down the rabbit hole of depression, dullness, and unproductivity. 
This can be cured by channeling your hidden creativity through fashion. All you need to do is try some creative combinations and try wearing trendy men's clothing. Mental health issues are real, but you can always boost yourself with changes in styles, colors and patterns. If you're somebody who usually wears pants and tees in solid colors, you may want to experiment with some bright colors from the luxury designer menswear collection to cheer yourself up. Similarly, if you're used to wearing cute dresses, you may try a rebellious outfit like a solid leather jacket or edgy formal attire like a blue-collar shirt tucked into a pair of chinos.  
Fashion Amps Up Your Self-Esteem 
Low self-esteem issues can stem from being unappreciated and not feeling loved enough. Such emotions, when left unattended, can sometimes lead to other grievous mental illnesses such as social anxiety, self-criticism, depression and much more. 
So why not decide to love ourselves more? Why not focus on ourselves by bettering our habits and clothing choices that suit our bodies and soothe our minds? Embracing fashion and premium women's clothing makes us look good and feel better and can do wonders for our self-esteem. After all, it is how we view ourselves that is more essential than others' opinions.  
It gives us a sense of validation which heightens our self-esteem. For example, you can try some premium women tops such as a camisole top tucked into waist culottes, or a full-sleeve white shirt paired with a box-pleated skirt for work. Such clothes will give you a sense of comfort and style while helping you fashionize your inner strength and beauty.  
Shopping Can Be Therapeutic
When you use shopping as a therapy to feel relieved from any stress and anxiety, it's called retail therapy, and yes, it is real!  
Haven't we all surfed through the internet at the end of a not-so-great day, only to make a purchase that makes us feel a little better? That's because retail therapy can turn our mood around and make the day a tad brighter. Whether it was a great deal on those cool sunglasses or that pricey but irresistibly beautiful dress, making comfort buys never fails to bring a smile to our face. With the ongoing pandemic, online shopping has now become one of our go-to therapies. Of course, shopping cannot compensate for severe mental health issues and professional therapies. Still, it's a means to alleviate our daily stresses and bad moods. 
After all, shopping for yourself is a type of self-care. It allows you to prioritize yourself over everything else. Such prioritization leads to seeking things that best suits you and helps you let go of anything unwanted which might be holding you back. You can shop for luxury designer menswear from brands like Zest Mélange, which provides you with a vast collection of comfortable and stylish clothes that have the prowess to fashionize even your agonized soul. Try some super stylish clothes like a wrap-around skirt or a boat neck dress, which are airy, fashionable, stress-free, and provide us with the freedom to be our authentic selves.
Conclusion 
From hanging out with our friends to binge-watching our favorite Netflix series and experimenting with mouth-watering culinary, we tend to find different ways to ward off any bad vibes or worries.  Why don't we start doing the same with our clothes as well? Bringing variations in our wardrobe can open the creative nerves in our brain, which we didn't even know existed. One such way is to buy clothes from
premium women's clothing brands like
Zest Mélange
. Their comfortable
clothes wear will help you fashionize your confidence, inner well-being, and most importantly, your mental wellness. Their meticulous collection of conscious fashionable dresses will provide you with enough space to embrace every emotion you might be feeling at any time of the day.