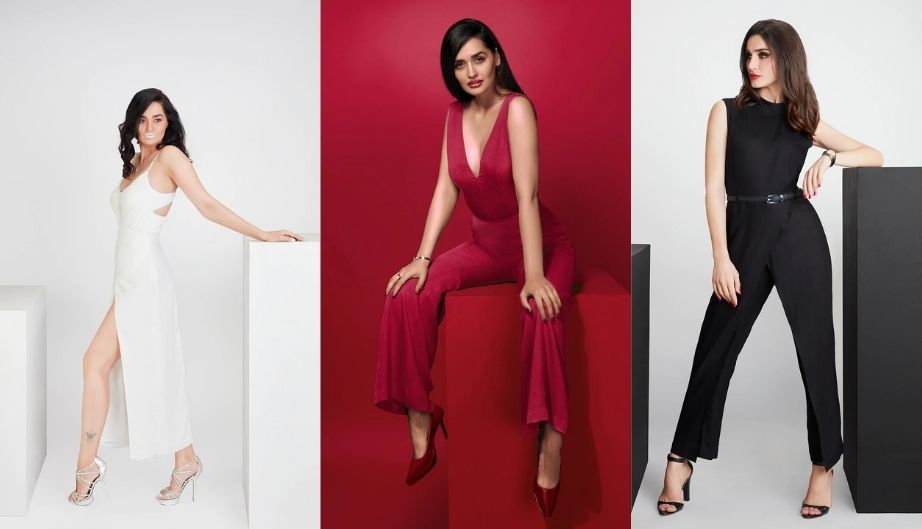 Premium Jumpsuits From Zest Melange - A Perfect Staple For Summertime Getaways
If you are one of those girls who loves to perpetually look fabulous and has fashion oozing out of her demeanor, then your wardrobe should essentially comprise of different flairs of jumpsuits.
Gone are the days when the idea of fashion for the "fairer sex" was characterized by caging themselves in gut-wrenching corsets and burdensome crinolines to catch the gaze of their suitors. Well, the revolutionized present-day women are not preordained to be enclosed in suffocating garments. They are robust, free and self-reliant, yet beautiful and chic in every possible way. That is why we create jumpsuits. They are versatile, flowy, stylish and oh so fiercely feminine, just like the women of today. 
As a brand that makes premium women's dresses, we understand that the beauty of jumpsuits lies in its universality. From casual day-outs to brunch parties, a day at the beach or a BBQ night, there is hardly any occasion where one cannot flaunt a premium jumpsuit and that is why our customers love wearing them as much as we love creating them.
This Summer Jumpsuits from Zest Mélange are going to be your unrivalled partner!
If you are looking to buy dresses online that give you a smart look and a fashionable edge, Zest Mélange is the place to be. Zest Mélange cares for your feelings and understands that summers expect light and breezy cotton outfits that not only cover your body from the scorching sun but are cool enough to get you through the day. Here you will find unique, distinctively designed jumpsuits that are made from 100% the finest quality high grade natural cotton. 
The Virtuous Wrap Around Jumpsuit at Zest Mélange is designed to uplift your style during any formal meeting. Couple it with a pair of classy stilettoes and let the world witness the unstoppable force that you are. The natural and body-loving fabric is a perfect delight for summers, which keep you comfortable in your skin and the breathable and absorbent cotton fibers have been chosen to keep your body fresh and free from irritation. The bottom half of the jumpsuit is made in wraparound style with perfectly assembles on your body.  The belt at the waist screams fashion and stitches the entire look together making your appearance effortlessly suave.
For a bold, statement look you can opt for our Savoir Fair Fit & Flair Jump Suit and embrace your feminine curves in a modest and sophisticated manner. The exquisiteness of this jumpsuit is that it naturally hugs your body and at the same time leaves ample room for your skin to breathe. This is because it is made from the finest quality natural material. The flared bottom and cross pockets add the extra oomph to the look while the V-neck stays the highlight of this jumpsuit. Available in 2 breathtaking colors- red and blue, this luxury dress celebrates your bold personality and confidence. 
We, at Zest Mélange understand that fashion is not about fitting into trendy designs. Fashion is something that comes from your heart, reflects in your style and is unapologetically yours! So, with Zest Mélange find what your heart desires and this summer, beat the heat in style.